A playground for skiers, a haven for investors, and a paradise for hikers, Jackson Hole has been seducing visitors for decades. But now people are coming back to stay. Julie Faupel, along with her husband Matt, is an associate broker of Jackson Hole Real Estate Associates, an affiliate of Christie's International Real Estate. She reveals the top 10 qualities that made her fall in love with the place and why she'll never leave.
1 The skiing
Jackson Hole's famous peaks have many times been voted North America's best ski resorts. The two ski mountains in the Teton mountain range – Apres Vous and Rendezvous – have more than 130 runs, about half of which are expert. If skiing's not for you, maybe snowboarding is. Or dog sledding, or sleigh-riding, or snowmobiling…
This season will be a particularly busy one for Jackson Hole as the mountain resort celebrates its half century with a winter-long program of events, starting with the opening of the Teton high-speed quad chair. Photograph: Jackson Hole Mountain Resort
Jackson Hole was named after the Virginian trapper David Edward Jackson, and runs 60 miles long and 15 miles wide. At the base of the ski area sits the Teton Village, a horseshoe-shaped cluster of shops and chalets. Photograph: Jackson Hole Mountain Resort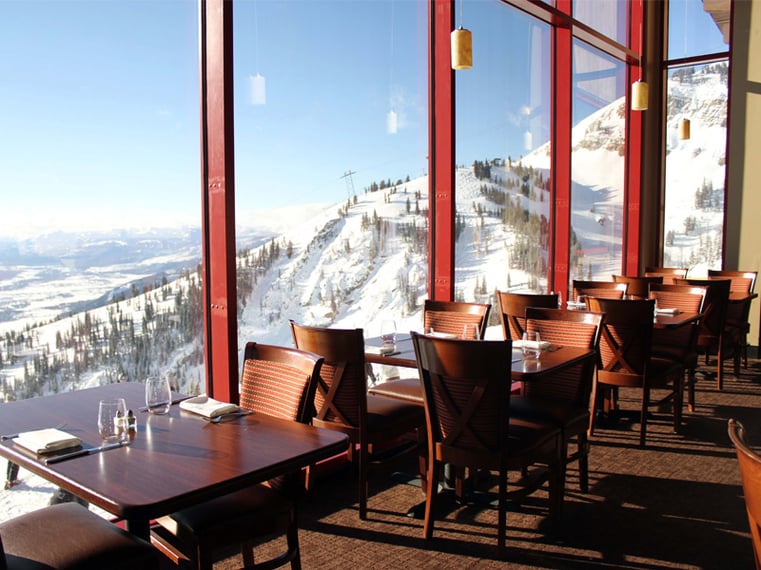 Joining favorites such as Couloir, a new mountain restaurant will open to celebrate the half-century celebrations. The Piste Mountain Bistro will join the recently opened Off-Piste Market gourmet grab-and-go eatery. Photograph: Jackson Hole Mountain Resort
2 The art scene
"We have 30 galleries, including the outstanding National Museum of Wildlife Art, which has 5,000 exhibits dating from 2,500 BC. Goya, Alexander Calder, Ansel Adams, and Picasso are just some of the artists you'll find there. I've been going ever since we moved to Jackson 14 years ago, and I'm as excited by it now as I was then. And I must mention our Grand Teton Music Festival – seven weeks of performances by world-class artists."
3 The wildlife and the vistas
The Tetons and surrounds are a haven for wildlife, with elk, moose, deer, and even bears roaming freely in the national parks. "We're proud that 97 per cent of our landscape is protected," says Faupel. "It means that all those views –  that stretch into infinity – will never, ever change."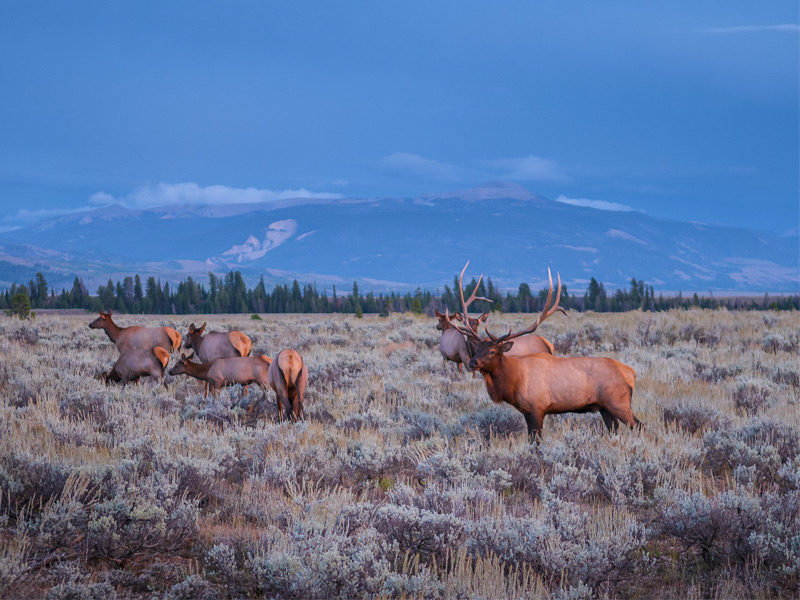 4 The shopping
"The shops in downtown Jackson are authentic," says Faupel. "They are truly representative of the West. Most are local, family-run businesses, such as The Bootlegger, Jackson's first shoe store, which opened more than 40 years ago. It makes the most incredible custom-made cowboy boots. There's also a thriving designer scene, headed by people who have operated in New York and London, and brought that international aesthetic to our town. WRJ Design is fantastic for interiors, and for timeless fashion I look in Goodie 2 Shoes, Terra, and Altitude."
5 The warm springs
Hot springs bubble throughout the valley: Faupel's favorite is Kelly Warm Springs, which featured in Quentin Tarantino's 2012 film Django Unchained. "The water temperature rarely drops below 80°F in the springs, so you can swim in them even in winter. And what's really magical is that they're full of tropical fish. This is one of my favorite spots in the whole world."
6 The tax system
Wyoming is the most wealth-friendly state according to Bloomberg Wealth Manager magazine – mainly because its domiciles are exempt from 10 taxes, including income tax, inheritance or estate tax, out-of-state retirement tax, excise tax on gas and groceries, and intangible tax on stocks.
7 The national parks
"Obviously we have Yellowstone, which is world-famous. It contains about half the world's active geysers and is one of the largest remaining nearly intact ecosystems on the planet. It's paradise. Then there's Grand Teton, which is just as magnificent. A day spent in our parks is a day spent immersed in the splendor of nature."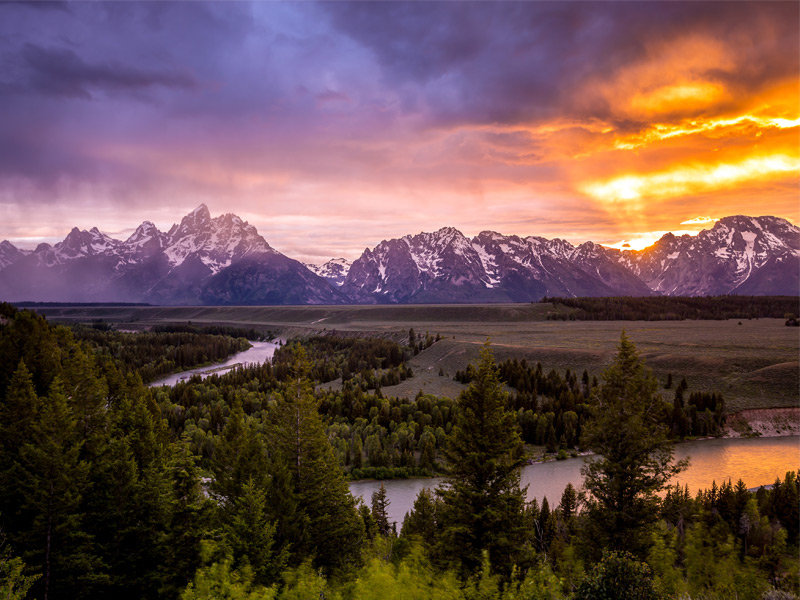 8 The community
Jackson Hole residents donate more per capita to charity than anywhere else in the US. "There's a very strong sense of community and philanthropy. which makes this a wonderful place to live. We came here because of the nature, but we've stayed because of the people. They've become our family and we're part of the fabric of the area," says Faupel.
9 The restaurants
"For an unforgettable experience, I'd suggest Couloir, 3,000 ft up at the summit of the Bridger Gondola, which is how you reach it," says Faupel. "Executive chef Wes Hamilton's wine-paired menu is out of this world. For client meetings, I like the multi-award-winning Snake River Grill. Aside from the amazing food, there are more than 300 wines and spectacular cocktails on offer."
10 The real estate
Jackson's accessibility – 13 direct flights from, for example, Washington DC, Chicago, New York, and San Francisco – is pushing up real estate prices. Faupel says it's impossible to isolate hotspots because there are so many desirable enclaves, and most of Jackson Hole is an area of outstanding beauty. "We sell everything – from ski condos starting at $725,000, to multimillion-dollar ranches. There's currently great interest in two incredible, but very different, residences: Little Jennie Ranch, a $45.5 million, 3,000-acre working ranch with a two-story log house and cabins, and Calliope Drive, an immaculate, four-bedroom contemporary residence built into a hill that's on the market at $15 million. It's breathtaking, with views over the Yellowstone Caldera and the Tetons."